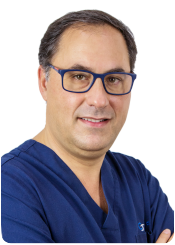 Dr. Fernando Duarte

Dentist Doctor


Specialist in Oral Surgery by OMD (Order of Dentists)


Postgraduate in Oral and Maxillofacial Surgery from Eastman Dental Institute – University College of London


Master of Science in Oral and Maxillofacial Surgery from the Eastman Dental Institute – University College of London


Master in Laser Dentistry by Laser & Health Academy – Ljubljana – Slovenia


Master of Science Student in Laser Dentistry pela Università Cattolica del Sacro Cuore – Roma – Itália


PhD Student at UCL – University College of London


Certificate in Rehabilitation with Zygomatic Implants and Advanced Oral Rehabilitation by INEPO – S. Paulo


Member of the Editorial Bord of the Journals: Scientific Archives of Dental Science (SAODS) and The Journal Dentistry


66 Scientific Articles Published in National and International Indexed Journals + 31 Scientific Posters + 3 Chapters in Books


International Scientific Adviser S.I.N.-Implant System, MTD-MedTechDental, Curasan and NSK


Responsible for the Department of Oral and Maxillofacial Surgery and Implantology of Clitrofa


Scientific Coordinator of Clitrofa Education Academy


Technical Manager of Clitrofa Dental Lab


Quality Manager of Clitrofa


CEO and Clinical Director of Clitrofa – Trofa – Portugal
International Conferences in 27 Countries:


Austria (Vienna),

Bolívia (Santa Cruz de la Sierra),

Bulgaria (Sofia),

Brazil (Campinas, Juiz de Fora, Rio de Janeiro, São José Dos Campos, Sao Paulo, Trancoso),

China (Dalian, Guangzhou, Jinan, Nanjing, Kunming, Shenyang, Shenzhen, Xiamen),

Cyprus (Nicosia),

Croatia (Dubrovnik, Zagreb),

Dominican Republic (Santiago de los Caballeros, Santo Domingo),

England (London),

Ecuador (Quito),

Germany (Cologne, Düsseldorf, Frankfurt),

Greece (Athens),

Italy (Brescia, Milan, Versilia), 

Luxembourg (Luxembourg City),

Netherlands (Amsterdam),

Northern Macedonia (Skopje),

Paraguay (Asunción),

Peru (Lima),

Romania (Bucharest),

Russia (Yalta, Vladivostok),

Serbia (Belgrade),

Slovenia (Portorož),
Spain (Alicante, Badajoz, Barcelona, Cidade Real, Madrid, Malaga, Oviedo, Salamanca, Santiago de Compostela, Seville),  

Sweden (Gothenburg)

​ Switzerland (Geneva) and

Turkey (Antalya),

United States of America (Las Vegas, Miami).
National Conferences in 29 Cities:



Abrantes, Almada, Braga, Carvalhos, Cascais, Charneca da Caparica, Chaves, Coimbra, Évora, Funchal, Gandra, Guimarães, Lagoa, Lisboa, Matosinhos, Oeiras, Paredes, Portimão, Porto, Póvoa do Lanhoso, Santa Maria da Feira, Santo Tirso, Sintra, Trofa, Vidago, Vila Nova de Famalicão, Vila Nova de Gaia, Vila Real e Viseu.

 fduarte@clitrofa.com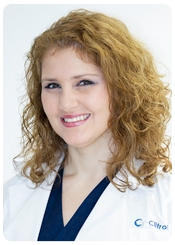 Drª. Carina Ramos

Dentist Doctor


Master student in Medical Oncology at the Abel Salazar Institute of Biomedical Sciences / Portuguese Institute of Oncology


Postgraduate in Management and Administration of Health Units by ISMAI


Graduate in Conscious Sedation


Graduate in Lenses, Facets and Ceramic Laminates


Graduate in Three-Dimensional Remodeling with Fill


Digital Smile Design Postgraduate (DSD) – DSD Member


Member of the Editorial Bord of the Magazine: The Dentistry Journal


45 Scientific Articles Published in National and International Indexed Journals + 13 Scientific Posters


Responsible for Aesthetics and Oral Rehabilitation Department of Clitrofa

 cramos@clitrofa.com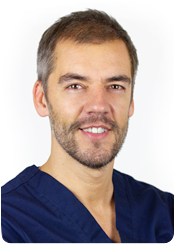 Dr. Nuno Franchini

Dentist Doctor


Postgraduate in Orthodontics, Straight-Wire Technique, Roth, by the European Center of Orthodontics in Porto in 2002


Postgraduate Theoretical and Practical in Orthodontics, MBT Technique, by the Center for Orthodontic Studies in Porto, Guided by Prof. Dr. Hugo Trevisi, in 2007


Postgraduate Clinic in Orthodontics, Technician MBT and Damon, by Consolidate and Validate in Porto, Guided by Professor Reginaldo Trevisi in 2011


Invisalign Certification in 2013


Assistant Professor of the Postgraduate Course in Orthodontics at the Portuguese South Atlantic Institute (IPAS), between 2016 and 2018


Postgraduate in Implantology at ESORIB – Fernando Pessoa University in Porto in 2015


Partner of the Portuguese Society of Dento-Facial Orthopedics (SPODF)


Responsible for Orthodontics Consultation of Clitrofa

nuno.franchini@clitrofa.com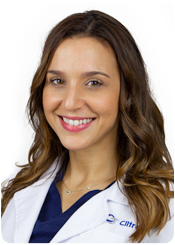 Drª. Raquel Gonçalves

Dentist Doctor


Postgraduate in Endodontics by ISCS-N


 Invited Assistant at the Faculty of Dental Medicine of the University of Porto


 Responsible for Dentistry / Endodontics consulting

 raquel.goncalves@clitrofa.com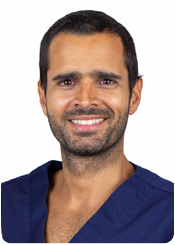 Dr. Gustavo Coelho

 Medical Specialist in Plastic, Reconstructive and Aesthetic Surgery


 Degree in Medicine at the Faculty of Medical Sciences of the Universidade Nova de Lisboa – Portugal


 Specific Training of the Medical Internship in Plastic, Reconstructive and Aesthetic Surgery in the Plastic Surgery, Reconstructive, Cranio-Maxillofacial and Microsurgery Unit of the Centro Hospitalar de Vila Nova de Gaia/Espinho and Plastic Surgery, Reconstructive and Burned Unit of the Hospital da Prelada.


 Member of the Portuguese Society of Plastic, Reconstructive and Aesthetic Surgery


 EBOPRAS Fellow


 Reviewer of the international journal "Aesthetic Plastic Surgery"


 Responsible for the Consultation on Plastic, Reconstructive and Aesthetic Surgery of Clitrofa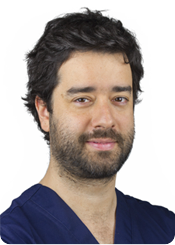 Dr. Nuno Alegre Pereira

Anesthesiology Specialist


Degree in Medicine, Faculty of Medicine, University of Lisbon – Portugal (2008)


Specific Training of the Medical Internship in Anesthesiology at the Vila Nova de Gaia / Espinho Hospital Center (2014)


Master in Chronic Pain Treatment from the University of Seville (2017)


Head of Clitrofa Anesthesiology Consultation


Head of Clitrofa Chronic Pain Consultation


Technical Manager of Clitrofa Outpatient Surgical Unit
Drª. Alexandra Mesquita

 General Medical Clinic