LASER
Laser in Dentistry
A new generation of highly effective treatments, scientifically proven!
Lasers in dentistry have revolutionized dentistry with faster, more effective and more satisfying treatments for patients and physicians. With over 50 years of experience in laser technology, Fotona's award-winning high-performance LightWalker family and next-generation SkyPulse® laser systems are taking the dental industry to new levels of perfection with precision, performance and ease of application. incomparable.
FOTONA LIGHTWALKER LASER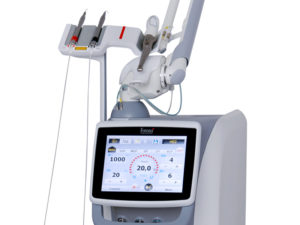 Laser (English acronym for Light Amplification by Stimulated Emission of Radiation, that is, light amplification by stimulated emission of radiation), is a device that produces electromagnetic radiation with unique characteristics: monochromatic (it has a very well defined wavelength), coherent ( all the photons that make up the beam are in phase) and collimated (it propagates as a beam of practically parallel waves).
The technology in the LightWalker is state-of-the-art engineering and design that have made it the world's fastest tooth structure cutting tool, outperforming even rotary drills in terms of speed and accuracy, while offering a wide range of range of soft tissue and hard tissue treatments.
The LightWalker Laser system includes both "standard gold" wavelengths (Er:YAG and Nd:YAG) produced by solid crystal lasers that can outperform any diode laser in terms of peak power and range of pulse durations .
Clinical Applications: Dentistry, Periodontology, Endodontics, Surgery, Implantology, Oral Medicine, Whitening (TouchWhite) and Rocopathy-Apnea (NightLase®)
No Need for Anesthesia
Many dentistry procedures require no (or little) anesthesia, which is possible thanks to Fotona technology in high power lasers.
Most Effective Antimicrobial Application
Laser light has effective application as an antimicrobial and palliative for chronic and acute pain, it can replace the use of antibiotics and anti-inflammatory drugs in patients who are unable or unwilling to use systemic medications.
Children's Treatments
In children's treatments, we are able, through laser light, to perform most procedures without trauma, without anesthesia, without the need for drills or contact instruments. Indicated for sealants, restorations, devitalization in pediatric dentistry. Children's corrective surgeries, such as frenectomy, exposure of impacted tooth, can be performed only with topical anesthetic. Also suitable for babies from the first days of life.
Immediate effect on DTM and ATM
In TMD or jaw joint dysfunction (TMJ), it has an immediate effect on acute and chronic pain (it is not a substitute for the need for teeth rehabilitation, but it is effective in painful conditions).
Oncology Patients and Mucositis
In cancer patients, it is an extremely effective resource in oral mucositis.
Reversal of Pathologies in Periodontics
In periodontics (treatment of gingival pathologies such as gingivitis, GUNA, parodontosis, abscesses, furcation lesions, bone loss), the decontaminating power of laser light to reach regions without access, allows reversing many conditions considered irreversible, in a conservative way and with excellent speed. recovery, by the repairing action of the high power laser. Fotona Twinlight technology combines highly efficient, scientifically proven protocols.
High Success Rates in Endodontics
Devitalization through the association of photodynamic therapy with lasers guarantees success rates superior to any other technique, even in many cases considered irreparable by conventional techniques.
Dental Hypersensitivity
Dental Hypersensitivity treatments are durable and effective, through biophotomodulation, with immediate results.
Accelerated Regeneration and Pain Relief
In all inflammatory processes, canker sores, oral and perioral lesions.
Promotion of Bone Formation and Shorter Recovery Time
Optimization of bone quality, and reduction of recovery time. Surgeries with bone grafts and corrective surgeries of soft tissues made by high power laser of high precision. Excellent coagulation capability of the Fotona laser, without the need for sutures.
Painless Caries Removal and Restorations
Atraumatic removal of caries and resin restorations without the use of a drill, often eliminating the need for anesthesia and reducing treatment time.
Removing Veneers and Crowns
Removal of veneers and ceramic crowns in minutes, instead of hours of chair required in the technique with conventional drills.
Treatment of Snoring
Through Laser technology, the treatment of snoring is effective and painless. It is possible to obtain results right after the 1st session and complete treatment in a few sessions.
Book your evaluation appointment now and
and discover the difference!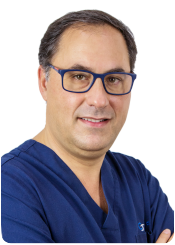 Dr. Fernando Duarte
Maxillofacial Surgeon
Laser Evaluation Consultation
Contactos

2ª a 6ª das 9h às 19h
Sab. das 9h às 13h

+351 252 428 960
+351 934 796 218


+351 934 796 218

   clinica@clitrofa.com

GOOGLE MAPS