LASER FOTONA LIGHTWALKER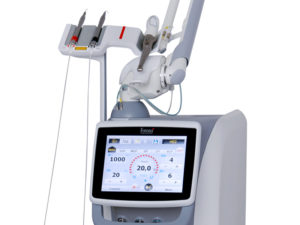 Laser (Light Amplification by Stimulated Emission of Radiation, that is, amplification of light by stimulated emission of radiation), is a device that produces electromagnetic radiation with unique characteristics: monochromatic (has a very well defined wavelength), coherent ( all photons that make up the beam are in phase) and collimated (propagates as a beam of practically parallel waves).
The technology present in LightWalker is a state-of-the-art engineering and design that has made it the fastest cutting tool for dental structures in the world, surpassing even rotary drills in terms of speed and precision, while offering a wide range range of soft tissue and hard tissue treatments.
The LightWalker Laser system includes both "gold standard" wavelengths (Er: YAG and Nd: YAG) produced by solid crystal lasers that can surpass any diode laser in terms of peak power and pulse length range .
Clinical Applications: Dentistry, Periodontology, Endodontics, Surgery, Implantology, Oral Medicine, Whitening (TouchWhite) and Rocopathy-Apnea (NightLase®)
PIEZO NSK VARIOSURG 3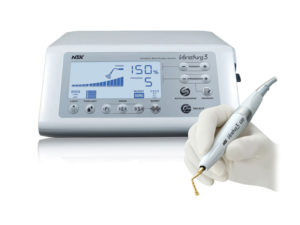 Piezoelectric surgery was developed to improve the limits of precision and intraoperative safety. The device allows to obtain high surgical predictability and low bone morbidity.

Based on the three-dimensional control of ultrasonic microvibrations, it opens a new window of intervention in osteotomy and bone osteoplasty.

Principles: Micrometric and selective cut, minimal damage to the soft tissue allowing excellent repair and good intraoperative visibility (cavitation effect).
HILOTHERM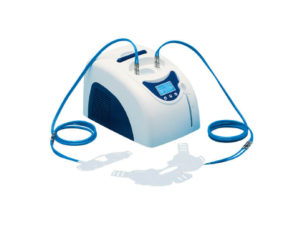 Hilotherm is a device of German origin, which works with anatomical accessories for all parts of the body, being indicated as the most effective and modern method in recovery from trauma, pre and post surgery.
100% natural Hilotherm uses the benefits of thermal healing, cryotherapy and thermotherapy, which have been tested and approved, for centuries, to relieve pain and edema.
The ideal temperature desired for the treatment, within the thermal range of + 10 ° C and + 38 ° C, defined by the doctor is controlled and continuous for the necessary time through the circulation of distilled water. Even applications that last several hours or several days are made possible, without changing the temperature.